Using fermentation methods to produce food enzymes is a specific area of know-how dating back to the beginning of the 19th century with the scientific works of Jokichi Takamine.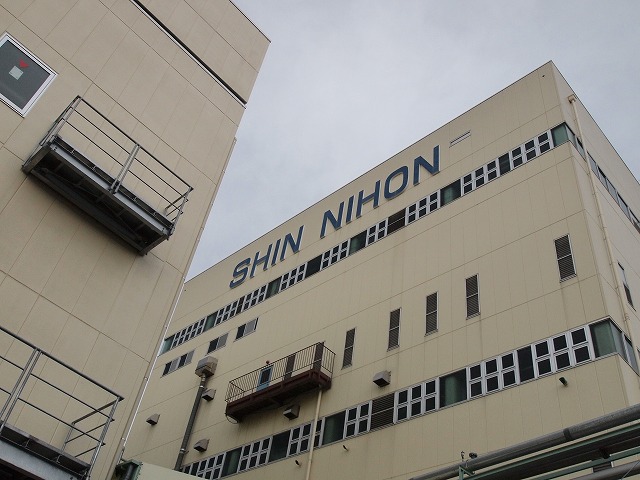 In Japan, Shin Nihon has kept pace with technological advances in fermentation methods, and today the company is globally recognized for its expertise.

Shin Nihon is an expert in the two fermentation methods: Solid State Fermentation (SSF) and Deep Tank Fermentation (DTF for Deep Tank Fermentation).

Solid State Fermentation (SSF) is the traditional method for producing enzymes and was developed by Jokichi Takamine. Shin Nihon mainly produces enzymes through solid state fermentation from non-genetically modified strains. SSF produces a more complete range of enzymatic activities than that produced by DTF
Finally, Solid State Fermentation, as applied by Shin Nihon in Japan, makes it possible to produce very specific enzymes, even in small batches.
THE KEY PHASES IN SOLID STATE FERMENTATION (e.g. the KOJI PROCESS)
THE FERMENTATION PHASE
Micro-organisms such as Aspergillus oryzae are grown on substrates such as wheat bran. The inoculated substrate is then laid out on trays that are 4 to 5 cm in height. They are then placed in incubation chambers where air and temperature conditions are controlled.
A significant mycelium develops on the substrate.
THE SUBSTRATE
Non-soluble, the substrate acts as a physical foundation and nutritional source for the yeasts or fungi. The ideal substrate has all the nutrients required for growth
The size of the substrate particles is crucially important.
If they're too small, they can form clusters, hindering the growth process.
If they're too large, respiration and aeration are better, but the surface area of microbial action is reduced. Water activity (aw) is also an important parameter to control.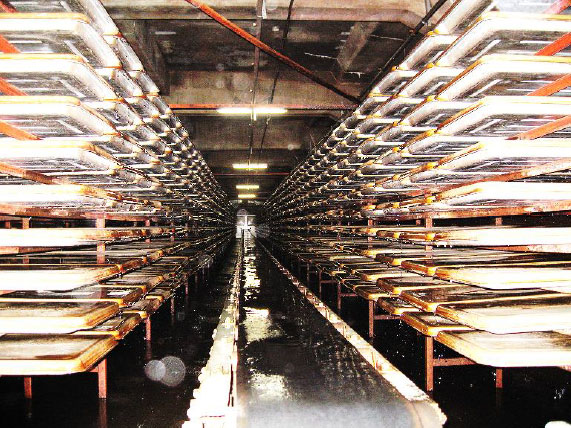 THE PURIFICATION PHASE
After fermentation, the enzymes are extracted with water from the substrate. The product is then concentrated and filtered. The filtrate can then be dried, blended or granulated depending on the request. Depending on their final use, enzymes come in liquid state, granules or powder.
BIBLIOGRAPHY
Fermented foods (INRA)
Solid-state fermentation. Pandey, Ashok (2008, June 13). SciTopics. Retrieved February 16, 2010, from SCITOPICS
Genomics of Aspergillus oryzae: Learning from the History of Koji Mold and Exploration of Its Future. Masayuki Machida, Osamu Yamada, and Katsuya Gomi, DNA Res. 2008 August; 15(4): 173–183. NCBI