Enzymes offer a wealth of opportunities for innovation in diverse sectors.
Takabio's R&D continuously works on enzyme-based innovative products. Let us know what your specific needs are..
Here are two examples of innovation:
TAKAZYM 1, ENZYME REVOLUTION
APPLICATION: WINEMAKING
CONCEPT: A unique formulation of a liquid enzyme concentrate in a single-dose format for small and medium-sized estates.
TAKAZYM 1 is entirely designed by TAKABIO,
TAKAZYM 1 1 is a liquid enzyme preparation made with non-GMO Aspergillus nigerIt is three times more concentrated than classic preparations formulated for small and medium-sized estates.

A unique formulation intended for four different applications: maceration, thermovinification, clarification and filtration Equally suitable for grape musts and white, rosé and red wines

TAKAZYM 1 also offers innovative packaging: 5 ready-to-use 10ml doses for easy use.
Interested in TAKAZYM 1,PLEASE CONTACT US
LACTOFRIEND
APPLICATION: DIETARY SUPPLEMENT
CONCEPT: an innovative, lactase-based dietary supplement for lactose sensitive and intolerant people.
LACTOFRIEND is the first natural and effective dietary supplement formulated to help digest lactose with a soft, melt-in-your-mouth texture.
LACTOFRIEND enables lactose sensitive or intolerant people to say yes to foods containing lactose and enjoy trouble-free digestion. Extremely palatable, LACTOFRIEND is a next-generation dietary supplement, a kind of functional mini-meringue! With LACTOFRIEND, lactose sensitive or intolerant people can eat lactose while avoiding the problems of intolerance.
Tasty and tolerant !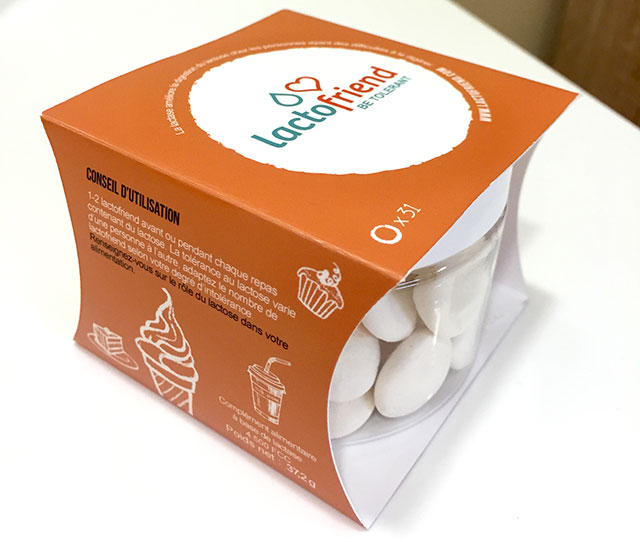 Intéressed in LACTOFRIEND, PLEASE CONTACT US